Gilbert E. Cohen Specializes in Designing Concentrating Solar Power Plants (CSP) Around the World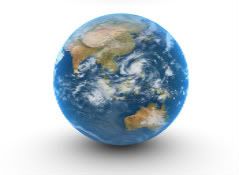 Gilbert E. Cohen is the President and Chief Executive Officer of Eliasol Energy, a leading engineering consultancy based in North Carolina which provides consulting and engineering services for energy companies. As an expert in solar power technology, Mr. Cohen designs solar power plants internationally, and has participated in the development of four (4) operating power plants in Spain, (eleven)11 in the United States, and he is now designing new projects in India and Israel. Mr. Cohen is a recipient of the Hoyt Clarke Hottel Award from the American Solar Energy Society Inc., which he received in 2002 for his diligent efforts in the field of solar energy.
As President and founder of Eliasol Energy, Mr. Cohen is now engaged in consulting in the field of Solar Energy. With his team, Mr. Cohen also provides engineering and technical services to the CSP industry. As Senior Vice President of Acciona Solar Power since 2005, Mr. Cohen was the Chief Technology Officer responsible for the engineering, operations, research, development and dissemination of solar thermal energy technologies for the company's solar energy projects. Mr. Cohen has over 30 years of experience in the field of solar energy. He previously served as the Vice President of Engineering and Operations for Acciona Solar Power (formerly Solargenix Energy) beginning in 1998. Mr. Cohen was instrumental in the development of the Nevada Solar One project, the largest solar thermal electric power plant to be built in the last 17 years, and the third largest plant of its kind in the world. He continuously strives for excellence in his every endeavor as a consultant and pioneer who looks to solve issues related to energy independence around the world.
If you are interested in learning more about Gilbert Cohen, please contact him.